2018 Spring Meeting Information
Beekeeping – Good Fellowship   SINCE 1903
Exploring the wonderful world of beekeeping together.
THE KANSAS HONEY PRODUCERS' ASSOCIATION
(formerly k.a. The Kansas State Beekeepers' Association)
Friday and Saturday March 9 & 10 2018
The Cedars Conference Center 1021 Cedars Drive, McPherson KS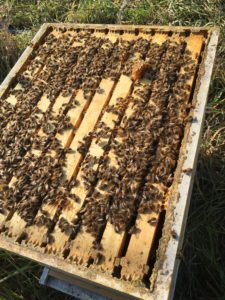 Our guest speakers will be Dr. Dewey Caron and Randy Oliver.
Dewey M. Caron is a graduate of Cornell University and Emeritus Professor from the University of Delaware. He has received numerous awards and forms of recognition for his teaching and extension work during his career. He has written many books and is one of our favorite guest. Some of his books are Honey Bee Biology and Beekeeping, Observation Hives-How to set up, maintain and open a window to the world of Honey Bees, Beekeeping Basics and Africanized Honey Bees in the Americas.
Randy Oliver owns and operates a small commercial beekeeping enterprise in the foothills of Grass Valley in Northern California. He and his two sons manage about 1000 colonies for migratory pollination, and produce queens, nucs, and honey. He has over 40 years of